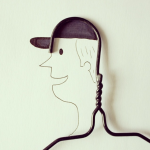 Ecuador-based illustrator and art director Javier Pérez.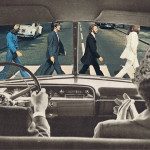 Sammy Slabbinck renders dynamic collage prints, combining vintage photographs with contemporary compositional styles. The images are cut up into pieces and redistributed, playing with exaggeration and proportions. Other times, the images are placed in a reverse context, juxtaposing modern ideals with traditional states of mind. Sammy Slabbinck is a Belgian artist. His eye for muted […]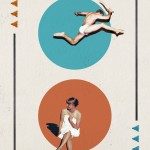 Caro Ma is a young Parisian artist. Her work, mainly illustrative use digital collage and anachronism. "It's the nostalgia of childhood, a questioning of the present and the uncertain future." Inspirations for Caro come from the unexpected encounter with fragments of images that, cut and deformed, allow her to transcribe her emotions and to create […]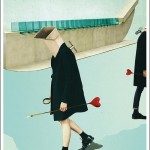 This is Raintree1969 album on Flickr..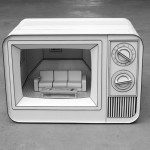 This is Kevin LCK an illustrator, product designer and a member of BrainRental. Based out of Hong Kong and London. "Ordinary Behavior' is a project about the unhealthy relationship between human and technology in an everyday context. I have created a set of five illustrative objects as the tools of revealing the absurd situations. They are […]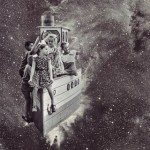 Beth Hoeckel is a multidisciplinary artist from Baltimore USA. She received a bachelor of fine arts degree from The School of the Art Institute of Chicago where she focused primarily on painting, photography, and printmaking. A whirlwind decade was subsequently spent abroad including two years living in New York City followed by four years in […]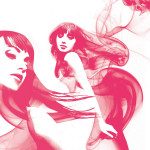 I'm Miles Donovan, Illustrator and member of Peepshow Collective. My work has been used internationally for editorial and advertising clients including The New York Times, Creative Review, Newsweek, The Guardian, The Telegraph, TIME, Wired and Qantas. You can find my illustrations in the books 'Illusive', 'The Fundamentals of Illustration', 'Pen and Mouse' and 'Illustration Play'. With Peepshow I've worked on […]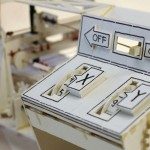 German artist Niklas Roy has created a fully operational plotter made entirely out of cardboard, welding rod, rubber bands, adhesive tape and super glue.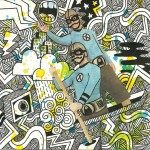 He's Nick Villava… "I am a graphic designer/illustrator who loves making zines and screen-printing. In 2010 I graduated from the Art Institute of Jacksonville with a BFA in Graphic Design. When it comes to drawing, I will pretty much draw on anything. I'm a sucker for hand drawn typography and anything hand made".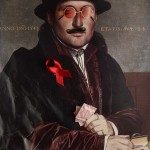 Since 1991 Christian Stoll has been working as a freelance photographer, now shuttling between the two worlds of new york city and düsseldorf, germany. in past years stoll's photography has been a major influence on the corporate image of global companies like general electrics, ibm and microsoft.
Cerca nel blog
Articoli recenti
Archivi mensili
Categorie di articoli