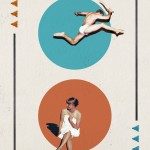 Caro Ma is a young Parisian artist. Her work, mainly illustrative use digital collage and anachronism. "It's the nostalgia of childhood, a questioning of the present and the uncertain future." Inspirations for Caro come from the unexpected encounter with fragments of images that, cut and deformed, allow her to transcribe her emotions and to create […]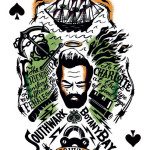 He's Christopher Nielsen.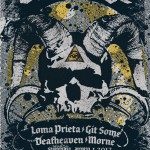 Peter Cardoso:  Artist/Designer Ghost-Town is the studio of artist and designer Pete Cardoso.  He focuses on design and screen printed posters and has run Ghost-Town Studios for well over a decade.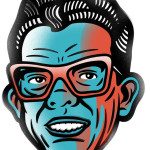 Born in the distant Patagonia Argentina in 1971, at age 18 Jorge Alderete traveled to La Plata in Buenos Aires province, to study Visual Communication Design at the Faculty of Fine Arts at the National University of La Plata. Alarma (Ringtone animado) from gabriela badillo on Vimeo. Blitzkrieg Bop/The Ramones from Laura Alderete on Vimeo.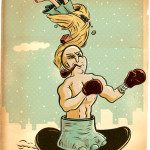 Evan Hughes is an illustrator specializing in bold, often surreal, cartoon-tainted, flat-color ink drawings with a bias toward old printing processes.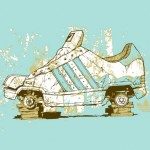 Born and raised of fine Central Oregon stock, artist Adam Haynes defines his vision of the world through the language of his surroundings—the vivid geography of the Cascade Range and the off-kilter character of its rural inhabitants. He has paid the bills as a commercial illustrator for such clients as Nike 6.0, ESPN, Fuel TV, […]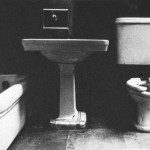 This piece by Duane Michals comprises nine photographs, each one a detail of the one that follows. The first shot shows a bog-standard bathroom. Then the camera pulls back to reveal what is either an oversized man, or an undersized bathroom: the man's foot is the size of the lavatory-bowl. During the ensuing sequence, it […]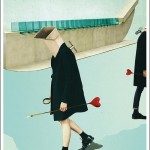 This is Raintree1969 album on Flickr..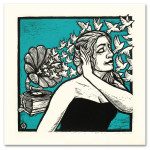 Peter Nevins lives and works in Portland, Oregon.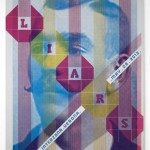 Torsonudo, two guys screenprinting in a rainy italian village and this is a short vid about the last poster of Liars.. You can find here Torsonudo's Poster on IPRA. post by torsonudo.
Cerca nel blog
Articoli recenti
Archivi mensili
Categorie di articoli