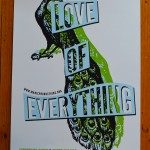 He is Radish White Ice…

Manuel Cosentino is interested in exploring alternative ways to present, interact with, and consume photography as a way to activate and facilitate the dialogue between the artwork and the viewer. "Behind a Little House" is an intimate participatory art project which can only be accessed through the pages of an artist book and chooses to sacrifice […]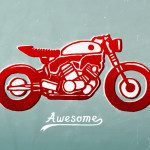 Chase Kunz is a designer and illustrator from Seattle.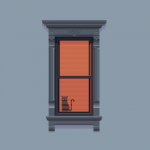 Jose Guizar is a Graphic Designer living in New York City. He's into all kinds of visual things, sharing good stuff with great people, and apparently, staring creepily at windows. The Windows of New York project is a weekly illustrated fix for an obsession that has increasingly grown in me since chance put me in […]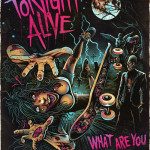 Christopher Lovell. Artist. Musician. Tutor. Currently residing in Wiltshire, the Welsh artist is carving a strong identity in the art and design world with his lavishly detailed and imaginative work. His clients range from multi-platinum recording artists like Kid Rock to global clothing companies such as Iron Fist. Christopher Lovell's ever-expanding portfolio showcases a diverse […]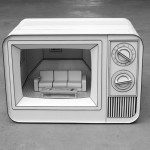 This is Kevin LCK an illustrator, product designer and a member of BrainRental. Based out of Hong Kong and London. "Ordinary Behavior' is a project about the unhealthy relationship between human and technology in an everyday context. I have created a set of five illustrative objects as the tools of revealing the absurd situations. They are […]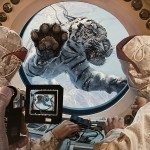 The paintings of Caleb Brown are cultural allegories that aim to reflect his view of the modern world. His conceptual process begins by selecting themes and elements of contemporary life (such as media culture, genetic engineering, globalization, etc.) which seem important and interesting to him. He then combines and expands those components into completely ridiculous […]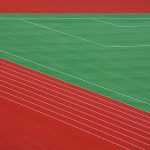 He's Robert Goetzfried. "My images are formed when the places have rid themselves of the daily bustle. Then, these places have their cool beauty, symmetry and architectural precision. The soul of these places show off their intended functionality is an integral part of my work. I'm trying to set up my visual images equations always […]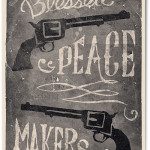 76 Garments is a new company with old roots. Consider the following: Do it the Hard Way. Embrace the Truth. Be Authentic. Observe our Past. Create your Future.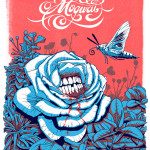 Jeff Proctor, aka makenonsense, is a Graphic Design Professional and here you can find some his awesome artworks…
Cerca nel blog
Articoli recenti
Archivi mensili
Categorie di articoli